Since opening their doors in 1996 and then being the first to offer an automated orthotic manufacturing service to New Zealand in 2004, GO Orthotics have been industry leaders in the design and manufacture of exceptional, superior quality custom-made orthoses.
We employ the latest techniques; CAD design, In-house 3D Printing and CNC milling and 3D laser foot scanning, to ensure that these life-changing devices are created through effective, accurate and reliable processes so you and your patients can get the best outcomes.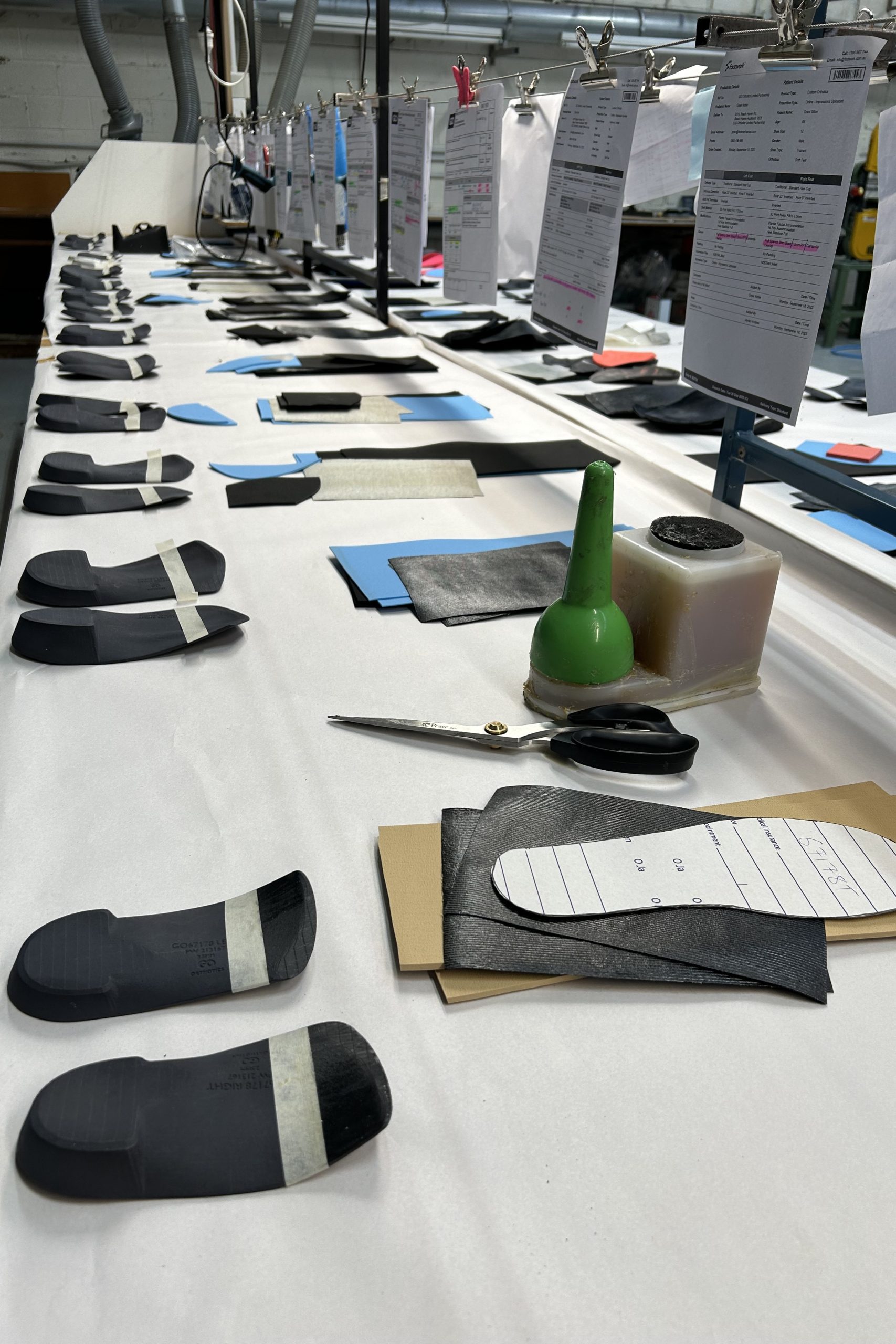 We believe that crafting the finest orthotics requires more than superior materials and advanced design techniques alone.
As much as we love our cutting edge technology, there is no substitute for experience. Our custom orthotics are designed by our experienced podiatrists and crafted with care by our experienced technicians, not computer algorithms. You won't receive an automated, standardised device matched to the cast from a library of pre-designed shapes.
Our podiatrists can be reached anytime during business hours, by phone or email, to chat about the best prescription for your patient. We even have a live chat function through our online prescription form.  Please get in touch, we couldn't be happier to help.
Humble Beginnings
Ganley Orthotics was conceived over 20 years ago from Tim's desire to produce superior custom orthotics for his private patients, which he began making from his home. From those humble beginnings, we grew to supplying local podiatrists and now a large portion of podiatrists nation-wide.
Seeing such positive clinical outcomes in patients and those of the podiatrists we supply is what drives Ganley Orthotics to be the innovative full-time lab it is today.
Image: Tim's very own handmade orthotic press when he first started out over 20 years ago! Fast forward to today where our lab uses 3D iPad foot scanning.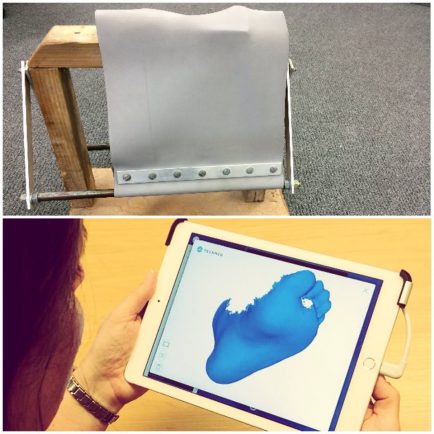 Meet The Team
Tim Ganley
As managing director, Tim's focus is not only running the business but ensuring that all our products are of the highest quality.  Tim is proud to have so many supportive and successful clients using GO Orthotics.  He supports up-and-coming podiatrists as a tutor during their student years and welcomes podiatrists who visit the lab to learn more about successful orthotic therapy.
Outside work Tim enjoys skiing, fly-fishing, restoration of his classic car and time with family.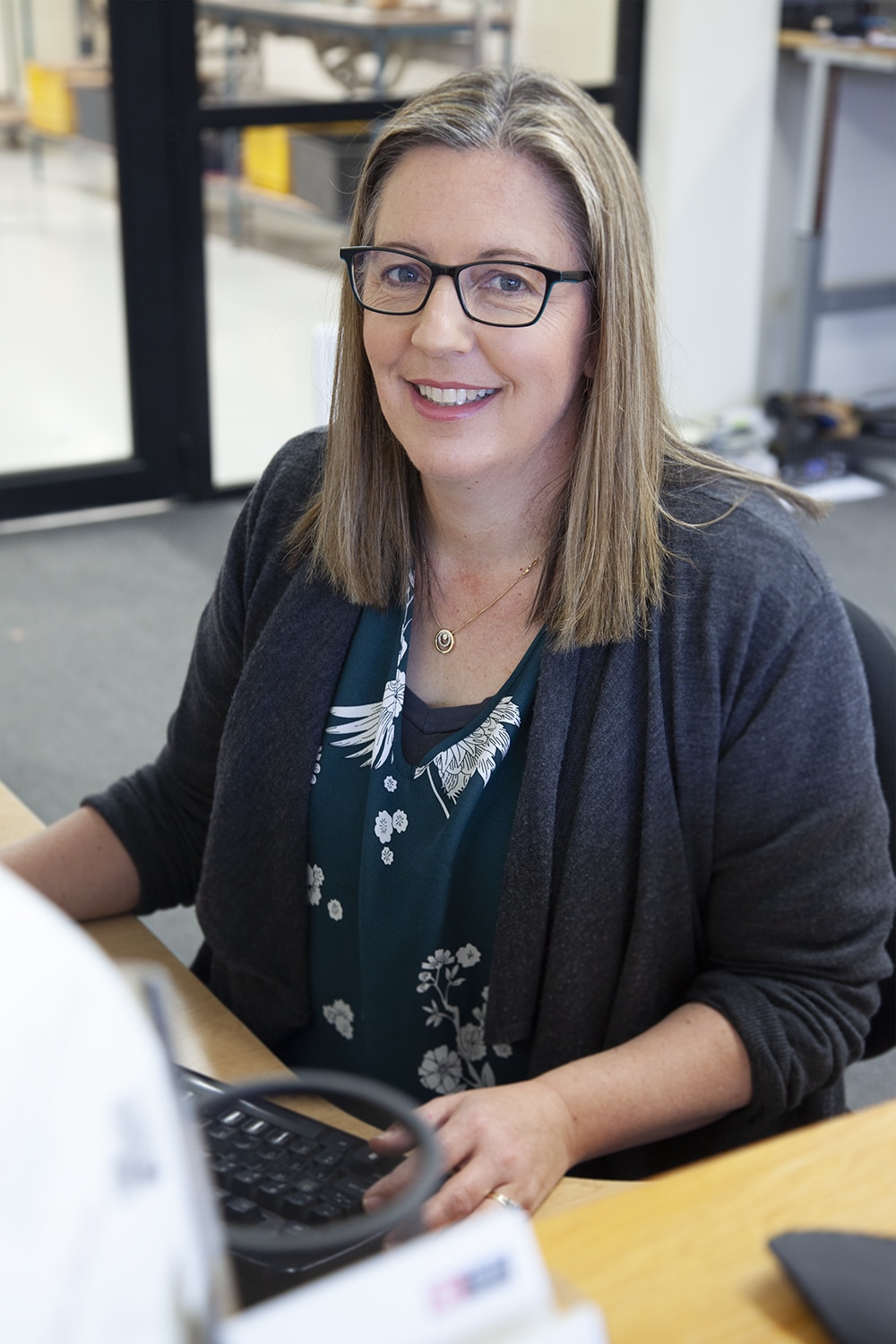 Paula Scatchard
Paula is usually the lovely voice you'll hear when you first give us a call.  She is responsible for all administration and is always happy to answer any questions you may have.  Paula has her finger on the pulse of who's who amongst our clients and can quickly let you know the status of your order or just catch up for a chat.
Outside of work hours Paula enjoys Pilates, singing and skiing.
Ryan Kennedy
Kiwi trained podiatrist Ryan is the newest addition to the team, having recently returned to New Zealand after working in largely biomechanical clinics across Melbourne. Ryan works closely with Tim in everything from prescription triage and orthotic design to various business tasks. Ryan is always available to all our clients for a chat and offer any advice needed.
Outside of work hours Ryan is an avid softball and rugby player having represented North Harbour in both sports
Rochene Morgan
Rochene is our part-time accounts person and is responsible for everything accounts related! She is here two days a week, usually Mondays and Thursdays.
She has been in the accounts industry for over 15 years and with us for 3 of them. She is always happy to assist with any of your accounts queries, so feel free to give her a call or flick her an email.
Outside of the office, she enjoys Yoga, Pilates and Vegetarian cooking!
Production Team
We are fortunate to have a loyal team of skilled technicians who have each worked for us for an average of more than eight years. As a team we take pride in crafting orthotics and delivering a beautifully presented device that you can be proud to provide to your patients. All our staff love to hear your positive feedback on the real difference orthotics make to your patients life.